Hello all! I hope to revive this blog and post in it much more than I have been this semester. Once, maybe twice a month? I would like to think I'm interesting enough to have at
least
3 a month.
For those of you who have not yet seen
WACmen
, please do so! It's our newest movie, and was our entry for the 24 Hour Video Challenge this year, and we won for the 3rd year in a row! :D
That was all too much fun to make. I loved it, and I think it came out great.
So I finished my junior year of college. o_O; I can't believe I'm going to be a senior in the fall. Why is it that 2 years of middle school felt like an eternity, yet the past 7 years of High School/College have blasted by?
So after a couple weeks at home, guess what? I'm back at school! I'm working in the Multimedia Production Center here for the summer. FINALLY! I've been hoping to work here for the summer since freshmen year, but they never provided housing, and I didn't want to spend a huge chunk of my doe paying for an apartment.
*Oh!
Slow Cheetah
just came on my iTunes... such a great song!*
So I was finally offered free housing on campus. I'm living in one of the newer dorms, Chester, and man, my room is enormous! I heard the singles here were pretty tiny, but hey, a double to myself is pretty damn big :D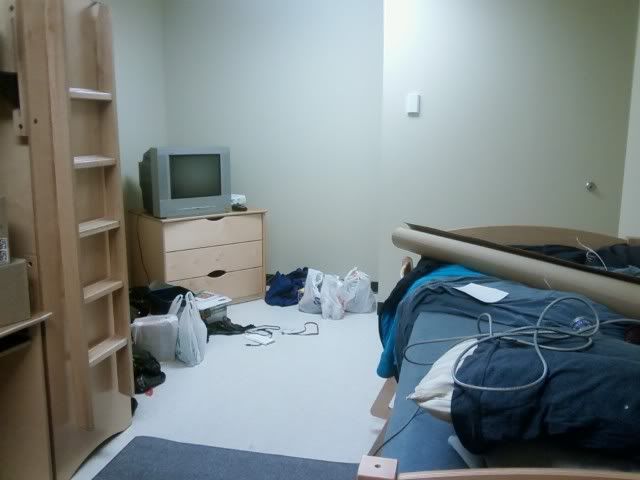 Still haven't completely unpacked everything, and I'm not sure I'll keep that desk by the window since it blocks the closet, though I don't really care since I have a spare :p I definitely need some posters on these walls though.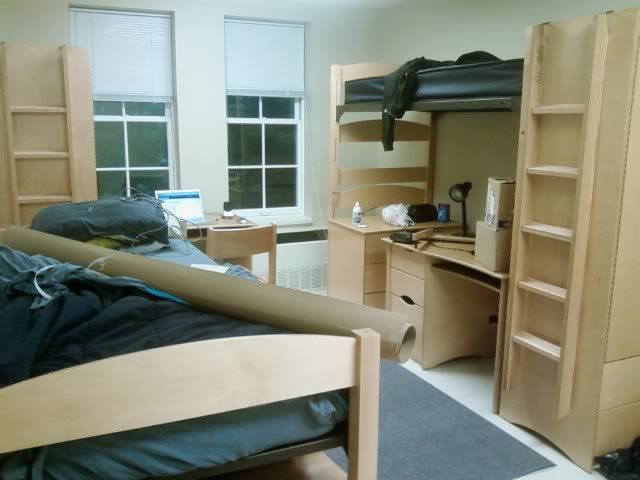 I really like it! It's at least twice the size of my single on the Western Shore. I'm sure I'll miss it next year, but I'll deal haha.
This summer is going to be a good one, I know it! I've worked at a Cold Stone Creamery since I was a junior in high school, and it's about time for a change. I always worked from 4 in the afternoon until 1 in the morning at Cold Stone, so the next day I would wake up at 11 at the earliest, have a couple hours to myself in an empty house, then do it all over again. I barely ever saw my parents or my brother and sister because of our schedules, and I had a shift waiting for me the day I got back home from visiting Claire on the weekends. I haven't looked forward to a summer in years because they were so draining and repetitive. NOT THIS ONE!! And since I don't have to drive to work at get gas every couple of days like I used to, I can afford to go home or go to Claire's any weekend I want! Funny...I'm further away from home, yet I'll probably see everyone more often than I have in the past few summers.
Anyway, I'm going to play some Left 4 Dead or something. I can't wait to see Claire this weekend!!!! :D