I finished work at the MPC last Friday, and I'm home for 2 weeks before I return to school once again. I'm working the Photography and Videography Boot Camp again this year, so I'm going back a week early.
For the past few days, I've been at Claire's house which was great! I love hanging out with her! We saw Funny People, which was alright, but, like most Judd Apatow films, it needs some script editing. Someone needs to give that man a second opinion. It was a wonderful weekend, and I even got to stay an extra night since there were pretty bad thunderstorms. Her parents insisted that I stay :) Claire and I went to this great coffee house called Saxby's and got smoothies. It was a really nice place. I wish The Cove at our school was like that, I'd totally love to hang out there! I told Claire that I think it would be awesome to own a place like that and hold performances there - live sketch and improv, bands, stand up comedians, and even video showings or whatever. Maybe someday.
What the hell is up with this commercial where Jack-in-the-Box sings with midgets?


So I ordered a brand new HD video camera, the Canon Vixia HG21 and it came today! It's awesome! I love it! I looked at the difference between my ZR500/800 and the new HG21, and it's such an enormous step up! I can't wait to start filming with it!
Travis and I are currently working on a few different projects that we are really excited about. I'll explain the larger project later, but right now we're focusing on making a Batman vs Rorschach fight! We were actually a bit surprised to see that it hasn't been done yet, which is awesome! We better get to it before someone beats us to the punch. (...no fight pun intended. Ew.) We have pretty much worked out the opening and closing plot (if I could juuust
get Claire to help out
), and we're meeting soon to work on fight choreography and figure out some costume and location details. This shall be EPIC!
Here's a little preview of how the fight will go. Let's look at the facts here... Batman is basically a super ninja that knows almost every style of martial arts. He's super rich and can afford to have all sorts of crazy gadgets and has dealt with some of the most insane villains in the DC universe. His "superpowers" are being super rich and the ability to prepare for anything. Rorschach is definitely badass, but he's just a street fighter who refuses to go down. He'll put a good fight, but let's not kid ourselves...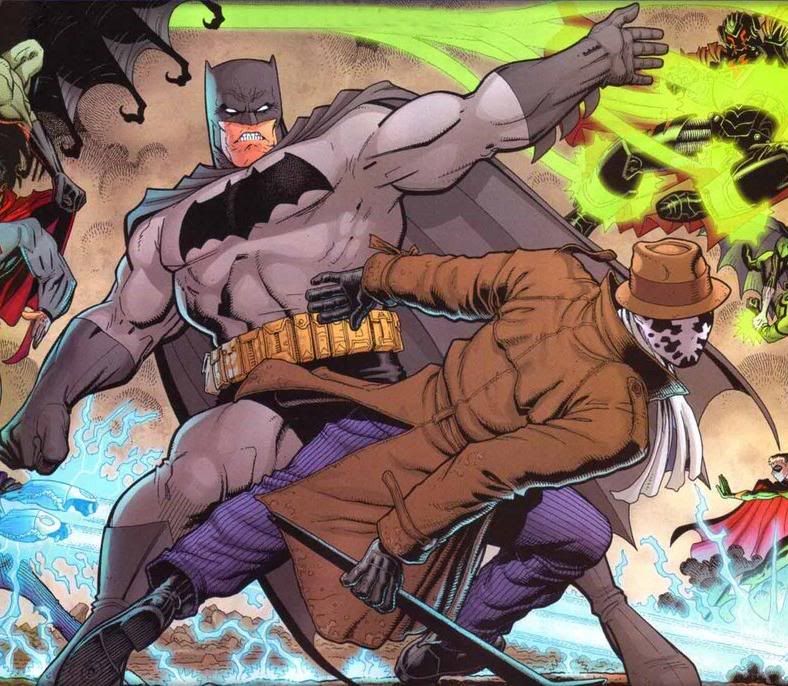 I clicked Small, so sorry it looks enormous...just click and look at it. I don't know why it's not cooperating. Oh wells.